EMAIL RE: MAL BILLETT
The following email received from Pamela Billett:

I am the wife of Mal Billett who passed away in 2005 and was a FSO in WA from 70's to 2000. I understand from one of Mal's colleagues that there are some references to Mal on your website and I am wondering if it is possible for me to access these as I am writing a book about Mal.

I am also seeking contributions from his ex colleagues, friends and people in the industry who may like to contribute some information or story, serious, humorous etc.

I am happy for you to circulate this and my email address for anyone who may want to contact me.

Thanking you
Pamela Billett

Aviation Dinner - Adelaide - 1st Feb 2020
Hi All
Hello 2020. Happy New Year to you all. I hope you, your family, loved ones and friends have remained safe during our very nasty bushfire scenarios.

Reminder……. Aviation Dinner approaching!!
Where :- Arab Steed Hotel, 241 Hutt St
When :- Sat 1st Feb 2020
Time :- 7pm (drinks), 7.30pm dinner
R.S.V.P. – Wed 29th Jan 2020
I have arranged a number of places with the hotel. Please reply email me with your attending numbers so I can assist the Hotel with their catering. Thanks.

Three things I need to mention…..
1) The end of this year (Not sure of the exact date myself) marks 20 years since the Adelaide FSC closure. It would be worth discussing a possible date/location change etc to celebrate this significant occasion. Thoughts on the night of the dinner, or email "reply all" to have your say  Cheers
2) Some August attendances have become low due to the time/weather factors, so should this be abandoned for a once-a-year Dinner in February? Thoughts please
3) I have enjoyed my time at organising the dinners, but feel it's time for someone with better organisational skills (especially for later this year), to take over. I ask for 1 or 2 Volunteers to take over this role for all future functions from the Feb 2020 dinner going forward. Thanks

Hope you can make it.
Regards
Doug Symons
dr.symons@bigpond.com


Help needed ... identify this photo
I came across this photo among a batch of old NSW photos.
I don't think it is Cooma.
Might any subscriber to 'Listening Watch' be able to identify the location and, as a bonus, who the operator is?

From
Roger Meyer
(roger.meyer@bigpond.com)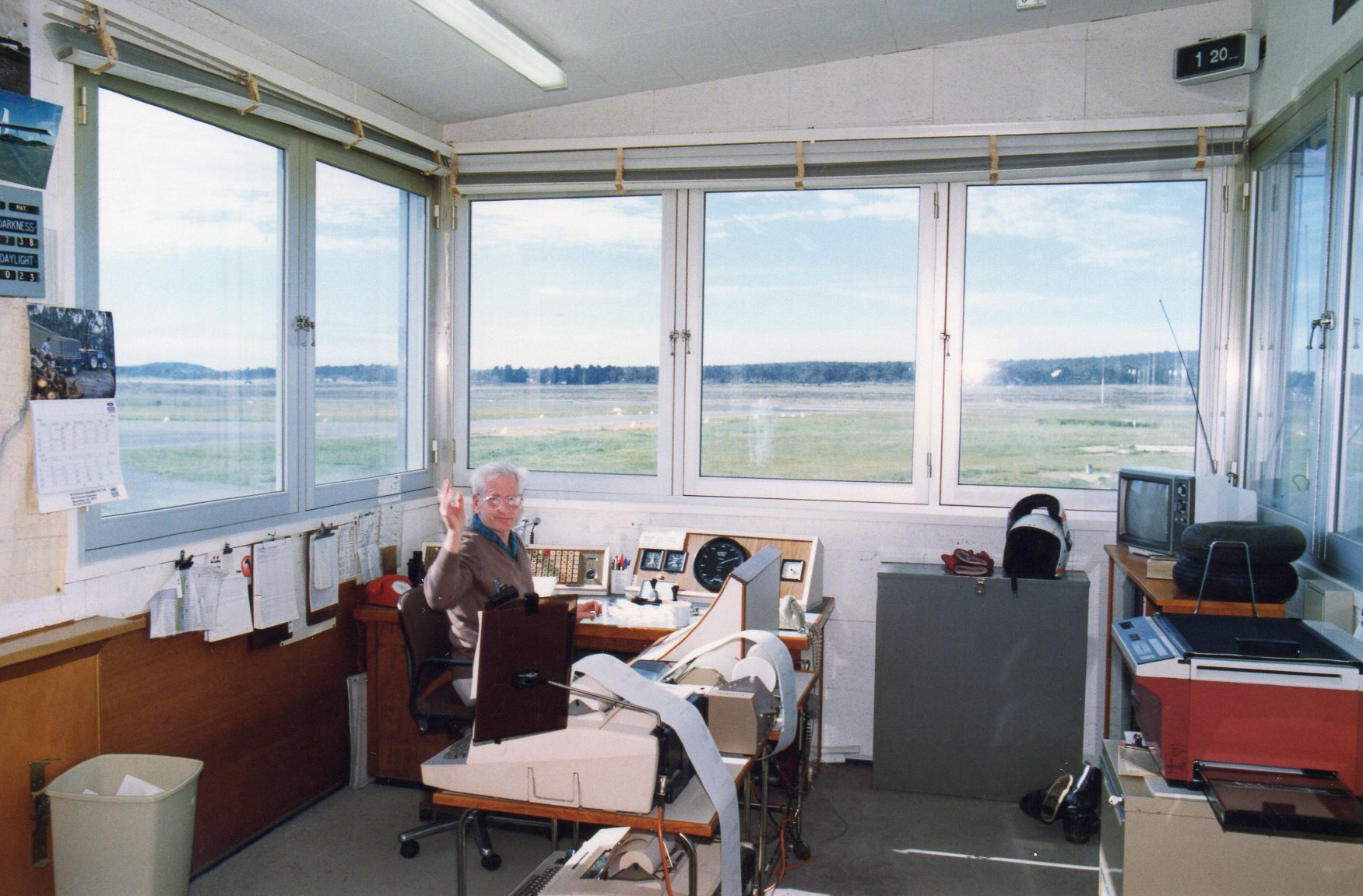 Brisbane FSC
Can anyone advise on the history of the BN FSC and the move into 1 Lomandra Drive?
Cheers
Boyd Moody
moodybd@gmail.com



FLIGHT SERVICE UNIT on Thursday Island (TI) in late 1970s
Hello Damien,
I did a 2-year stint as OTC Coastal Radio Radio Officer on TI from 1975-1977. At that time we had a dual role as we also manned the DCA Flight Service Unit on TI.

In 1977 this FSU closed and Weipa took over.

I am after somebody that knows what sort of equipment DCA used on TI and its frequencies. I do remember that we worked the aircraft on a VHF frequency.
Receivers were rackmounted nearby but HF transmitters were on Milmann Hill in the weather burea station and remotely controlled.
Maybe a DCA technical officer that used to service the equipment on TI could help.
What was the standard VHF frequency ground-to-air at that time?

I have been in contact with Roger Meyer of the Aviation Museum but I understand he is on holidays.
Would it be best to await his return?

regards,
Herman Willemsen
OTC Coastal Radio Officer
1966-1996

Editors Note: Anyone??????
RECENT PASSINGS
It is with sadness we report the following recent passings :

Kerry Rorison -- Dave McDonell -- Russell Chalmers
Warren Tulk -- Jack Kleinhanss -- Wayne Hedges
Robin Bridger -- Tom Crogan -- Terry Hine
Steve Mahoney -- Barry Hayward -- Graham "Sandy" McNab
Steve Aiberti -- Lawrence Passmore -- Alec Lee
Trevor Schwarz -- Sid Goodwin -- Fred Kluth
Ron Foale -- John Birt -- Alan Pedersen
Alan Clayton --- John Cooper --- Kevin Coomber
Bob Taylor --- Mike Roberts --- Keith Bebbington
Noel Jackson --- Robert Whitecross --- Clive Norfolk
David Turnbull --- Allan Kirk --- Steve Royal
Les Quilliam --- Bill Parkin --- Martin Melkus

Details are available in the RIP Section.